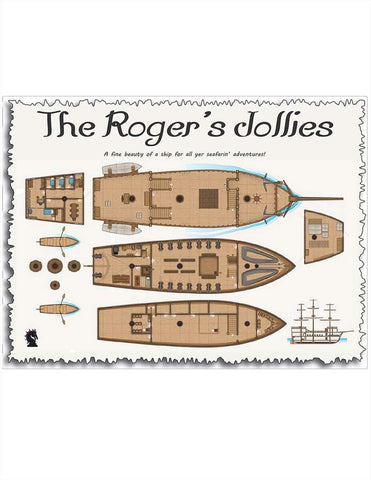 Roger's Jollies Pirate Map Kit [PDF]
This large pirate ship map features multiple decks and masts, with two lifeboats, a cargo hold, plenty of cannons, and some unspecified rooms for you to fill in. The map utilizies a 1" standard square grid.

Included with the .pdf map is a sample quick adventure for both Savage Worlds and Hero System 6th Edition.
---
We Also Recommend