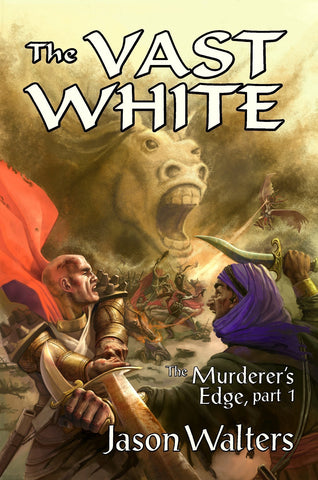 The Vast White
A Doomed Army...
A Genocidal Empire...
An Unconquerable City...

At the edge of the known world, two desperate armies struggle for the right to siege a city that has never been taken. Terrible magics are unleashed and the fate of empires hangs in the balance. Highdome and his misfit crew of cutthroats, monsters, and mutants don t care. They just want to stay alive. But when sorcery backfires and the fury of the Vast White desert itself is unleashed, the men and women of the Red Regiment must look inside of themselves to find the strength to survive. Only courage, brotherhood, and the mysterious force known as the Murderer's Edge stands between them and total destruction!
A novel by Jason S. Walters
---
We Also Recommend