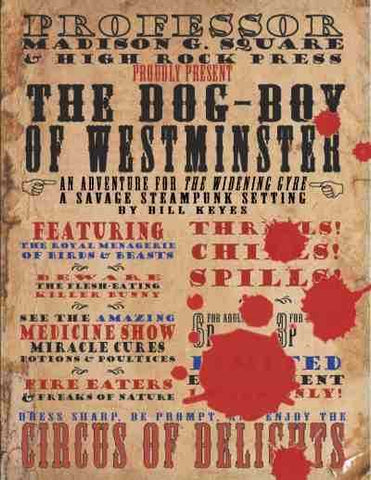 The Dog-Boy of Westminster: Hero System Edition
The streets of London are teeming with orphaned and abandoned children. Why does one small girl going missing make a bit of difference? Something lurks in the shadows of Westminster, something inhuman. Perhaps the traveling freak-show that has just come to town has some of the answers…

The Dog-Boy of Westminster is a short adventure for The Widening Gyre. Guide a team of 4-6 seasoned adventurers as they search for a lost child and uncover a terrifying secret. This PDF contains a full adventure for a Hero System steampunk game, including a new master villain and a dozen freaks and geeks to challenge your players.
---
We Also Recommend