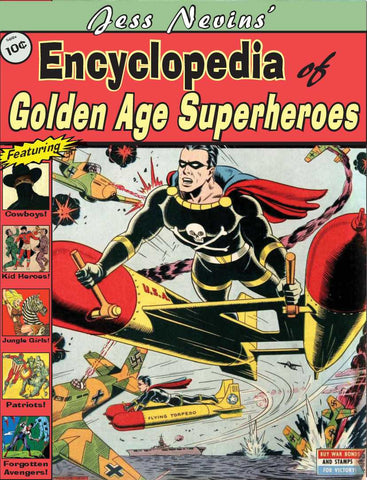 Jess Nevins' Encyclopedia of Golden Age Superheroes [Print+PDF]
This unique, one-volume encyclopedia contains entries on the more than 2000 superheroes,
private eyes, cowboys, pilots, and adventure heroes who appeared in comics during
the Golden Age (1935-1949) of superhero comics. Every heroic character from the Golden
Age has been included; no one has been left out. Each entry contains a description of the
hero, their significant villains, their creator credits, their first appearance, and their number
of appearances in comics of the Golden Age. The Encyclopedia of Golden Age Superheroes
is a one-of-a-kind compendium of superheroes that no fan of comics or superhero gaming
should be without.
---
We Also Recommend